ESQUIF POCKET CANYON
Regular price
$1,775.00 USD
Regular price
Sale price
$1,775.00 USD
Unit price
per
Sale
Sold out
We have 1 in stock
POCKET CANYON

This compact, playful tandem canoe is ideally suited for short whitewater canoe trips that do not demand the length and cargo capacity of a larger (and heavier) tripping canoe. The Pocket Canyon also performs as well as many dedicated whitewater canoes used for day trips. This allows the canoe to serve double duty as both whitewater playboat, and technical river runner.
The Pocket Canyon's flared hull maintains a dry ride even in large choppy waves and the rockered ends, with a progressive chine, provides a stable carving edge ideal for catching eddies. Fast, stable and maneuverable, the Pocket Canyon has all the performance features you'll need to tackle exciting day river features, whether out for the day or on brief wilderness get away.
TECHNICAL SPECIFICATIONS
Construction : T-Formex
Length : 4.42 m (14 ½')
Width : 87.6 cm (34 ½")
Depth : 40.6 cm (16")
Shape : Shallow Arch
Rocker : 10.2 cm (4") bow and stern
Gunwale : Vinyl
Colour : Blue or Red
Weight : 26.8 kg (59 lbs)
Carrying capacity : 350 kg (770 lb)
Seats : Webbed seats
Standard : Contoured yoke and thwart
Option : Wood gunwale


T-FORMEX
T-Formex is a high tech laminated material consisting of an ABS foam core, ABS sheets, and a protective outer plastic skin. Its resistance to abrasion and heavy impacts make it an excellent material for recreational, whitewater, and expedition canoes. Once heated and molded, T-Formex sheets form a hull that has an unmatched structural memory. So even after being folded around a rock, an Esquif T-Formex canoe will return to its original shape with minimal distortion. Stronger than fibreglass and lighter than polyethylene, T-Formex gives Esquif's designers a material with superior characteristics. 
Share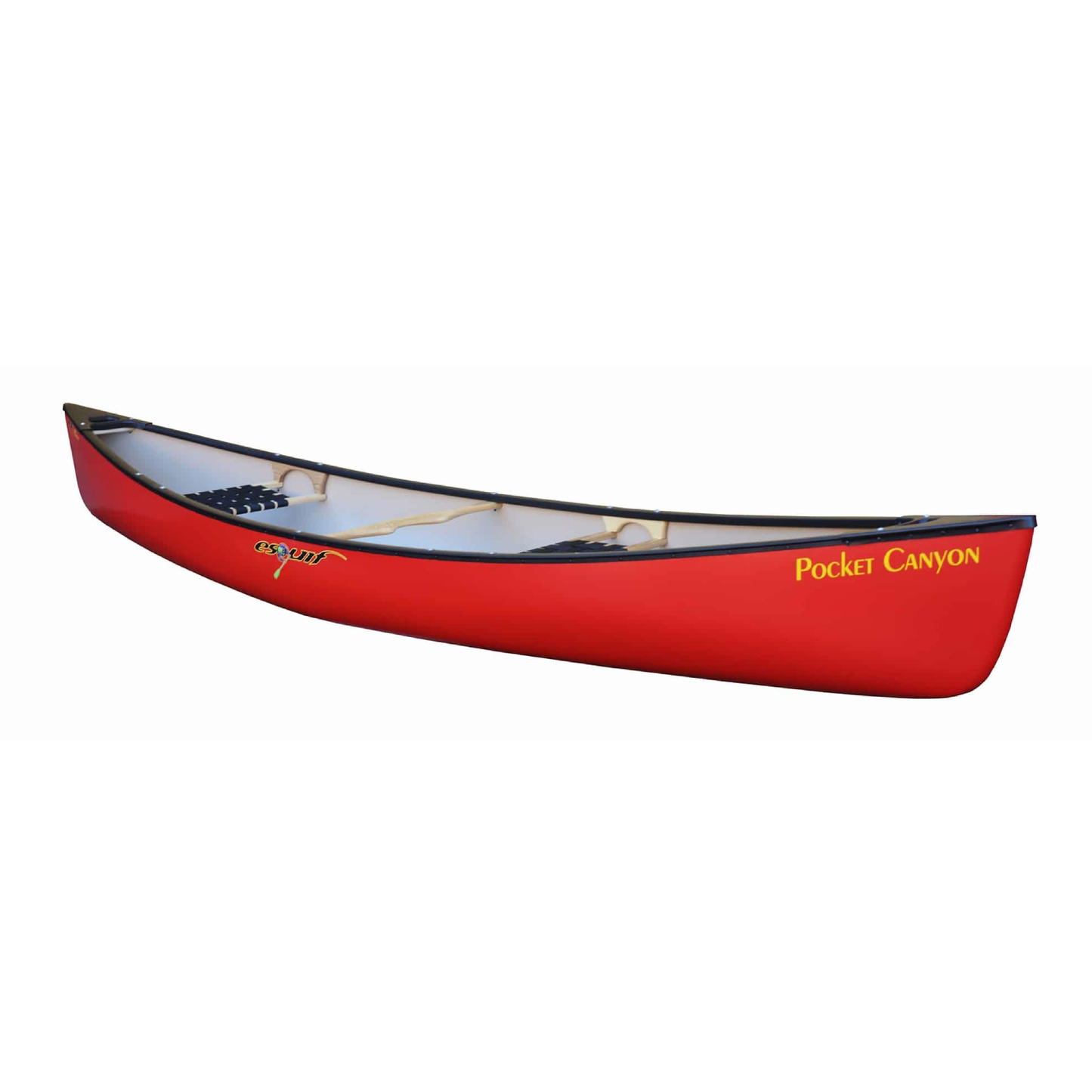 Don't miss the wave! Fill out our contact form now and secure your dream Esquif canoe today – unforgettable adventures await!