ESQUIF MIRAMICHI 18
Regular price
$2,110.00 USD
Regular price
$2,186.00 USD
Sale price
$2,110.00 USD
Unit price
per
Sale
Sold out
We have 1 in stock
MIRAMICHI 18

Named after the famous Canadian salmon river, the world's ultimate expedition canoe now comes in an 18-foot version.
Fast, stable, and with endless capacity this is the perfect canoe for multiple day wilderness and river trips. Optional third seating gives extra room for additional campers or family members.
When your canoe camping adventure require extra room for family, kids, or gear the Miramichi 18 is the boat to safely extend your wilderness trip further away from the hustle and bustle of everyday life.
This boat is also an excellent choice for clubs, tour operators, or for those who wish to initiate new paddlers. A third and fourth seat can be installed upon request. This allows experienced paddlers, or guides, to take out less experienced paddlers  in a safe, stable and capable canoe.
TECHNICAL SPECIFICATIONS
Construction : T-Formex
Length : 18'
Width : 38"
Depth : 16"
Weight : 34 kg (84 lbs)
Shape: Shallow Arch
Rocker: 7.62cm (3'') bow and stern
Colors : Red
Seats : Webbed
Gunwale : Vinyl


T-FORMEX
T-Formex is a high tech laminated material consisting of an ABS foam core, ABS sheets, and a protective outer plastic skin. Its resistance to abrasion and heavy impacts make it an excellent material for recreational, whitewater, and expedition canoes. Once heated and molded, T-Formex sheets form a hull that has an unmatched structural memory. So even after being folded around a rock, an Esquif T-Formex canoe will return to its original shape with minimal distortion. Stronger than fibreglass and lighter than polyethylene, T-Formex gives Esquif's designers a material with superior characteristics. 
Share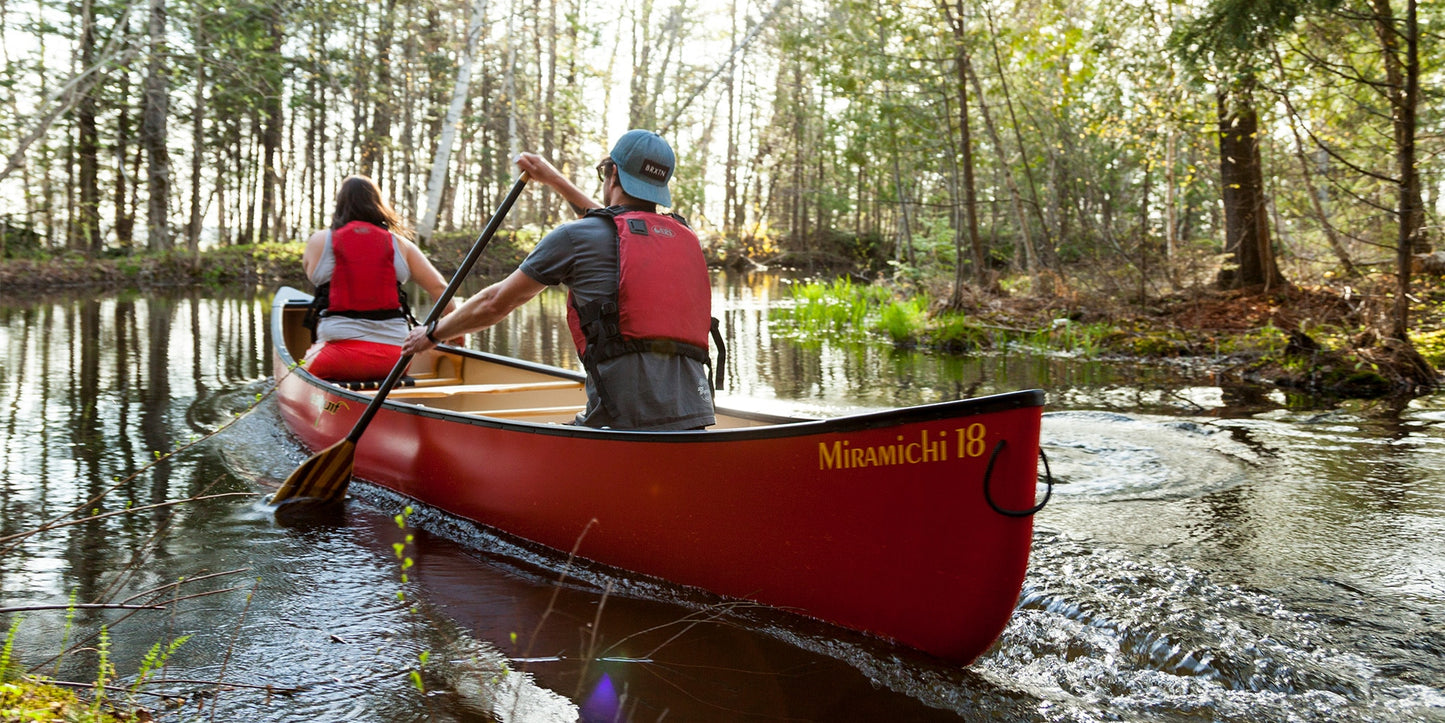 Don't miss the wave! Fill out our contact form now and secure your dream Esquif canoe today – unforgettable adventures await!