ESQUIF MALLARD XL
Regular price
$1,662.00 USD
Regular price
$1,911.00 USD
Sale price
$1,662.00 USD
Unit price
per
Sale
Sold out
We have 1 in stock
MALLARD XL

Paddle, row, or motor to your favourite fishing or hunting spot. This square stern canoe is wide and stable for casting, yet efficient for all day cruising.
The T-Formex material, vinyl gunwales and comfortable webbed seats are the perfect blend of performance, durability with lightness.
Paddle on lakes, rocky rivers and salt marshes with 100% confidence. The UV-Resistant exterior makes year-round outdoor storage a reality at remote camps and cabins.
Leave the trailer at home while accessing remote launches. At 59 pounds this canoe is light enough for car top transportation, long portages and easy storage when done. Let the Mallard XL be your guide on your next hunting or fishing trip.
TECHNICAL SPECIFICATIONS
Construction : T-Formex
Length : 12'4"
Width : 39.75"
Depth : 13"
Colour : Camo
Weight : 27 kg (59 lbs)
Style : Sporting/Square Stern Hull
Seats : Webbed
Gunwale : Vinyl



T-FORMEX
T-Formex is a high tech laminated material consisting of an ABS foam core, ABS sheets, and a protective outer plastic skin. Its resistance to abrasion and heavy impacts make it an excellent material for recreational, whitewater, and expedition canoes. Once heated and molded, T-Formex sheets form a hull that has an unmatched structural memory. So even after being folded around a rock, an Esquif T-Formex canoe will return to its original shape with minimal distortion. Stronger than fibreglass and lighter than polyethylene, T-Formex gives Esquif's designers a material with superior characteristics. 
Share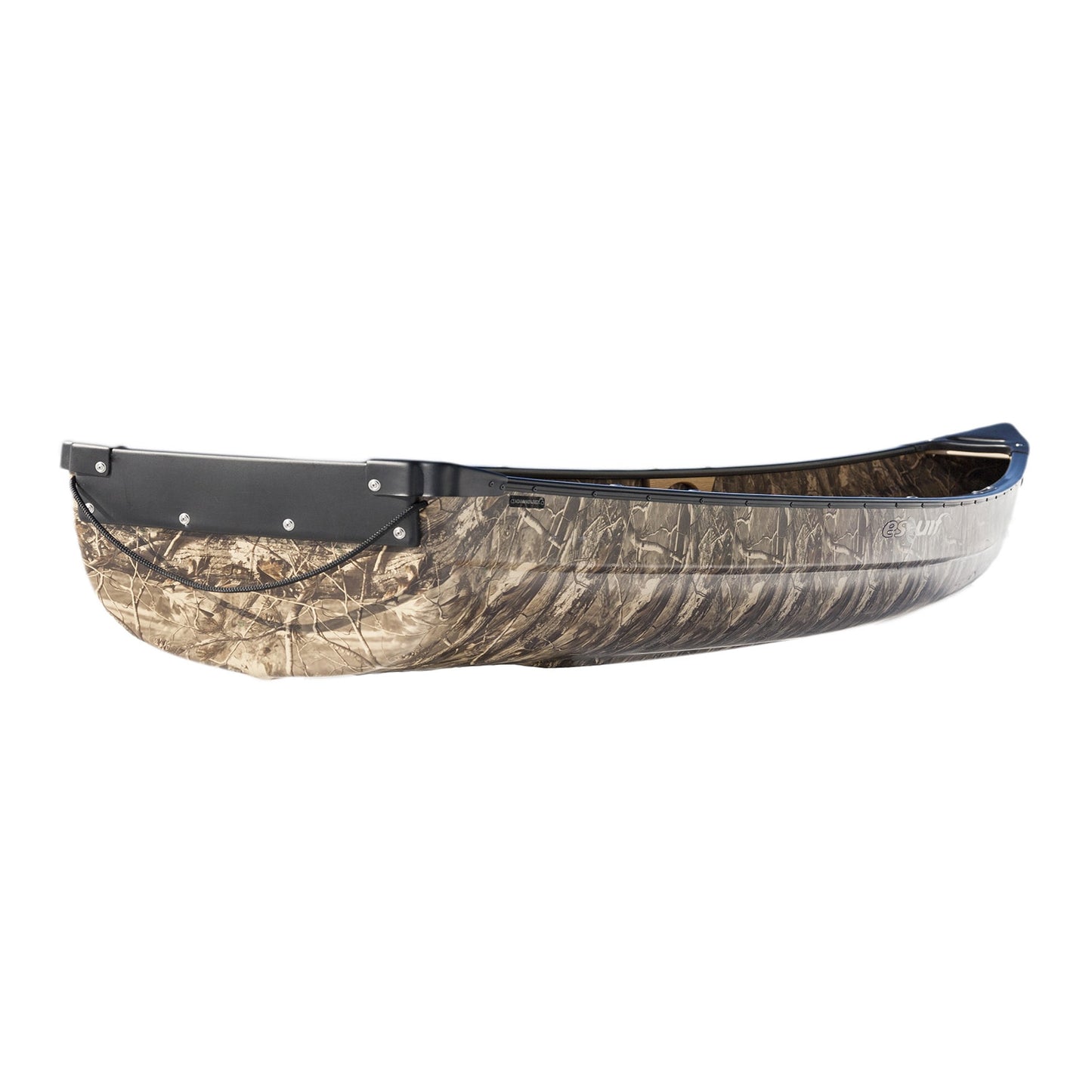 Don't miss the wave! Fill out our contact form now and secure your dream Esquif canoe today – unforgettable adventures await!