ESQUIF CARGO
Regular price
$2,346.00 USD
Regular price
$2,422.00 USD
Sale price
$2,346.00 USD
Unit price
per
Sale
Sold out
We have 1 in stock
Cargo

Light and maneuverable, the square stern Cargo was designed for carrying large loads to remote wilderness destinations.
Cargo's versatility as a hunting and fishing canoe is enhanced by its phenomenal stability.
Agile and quick, the Cargo can handle an outboard motor up to 3 hp, yet is also easily maneuvered with a paddle.


TECHNICAL SPECIFICATIONS
Construction : T-Formex
Length : 5.18 m (17')
Width : 111.76 cm (44")
Depth : 40.6 cm (16")
Shape : Square Stern
Rocker : 7.6 cm (3")
Gunwale : Vinyl
Colour : Camo, Green, Olive
Weight : 43.1 kg (95 lbs)
Carrying capacity : 455 kg (1000 lbs)
Seats : Webbed seats yoke
Max outboard : 3 HP or electric equivalent
Option : Wood gunwale

T-FORMEX
T-Formex is a high tech laminated material consisting of an ABS foam core, ABS sheets, and a protective outer plastic skin. Its resistance to abrasion and heavy impacts make it an excellent material for recreational, whitewater, and expedition canoes. Once heated and molded, T-Formex sheets form a hull that has an unmatched structural memory. So even after being folded around a rock, an Esquif T-Formex canoe will return to its original shape with minimal distortion. Stronger than fibreglass and lighter than polyethylene, T-Formex gives Esquif's designers a material with superior characteristics. 
Share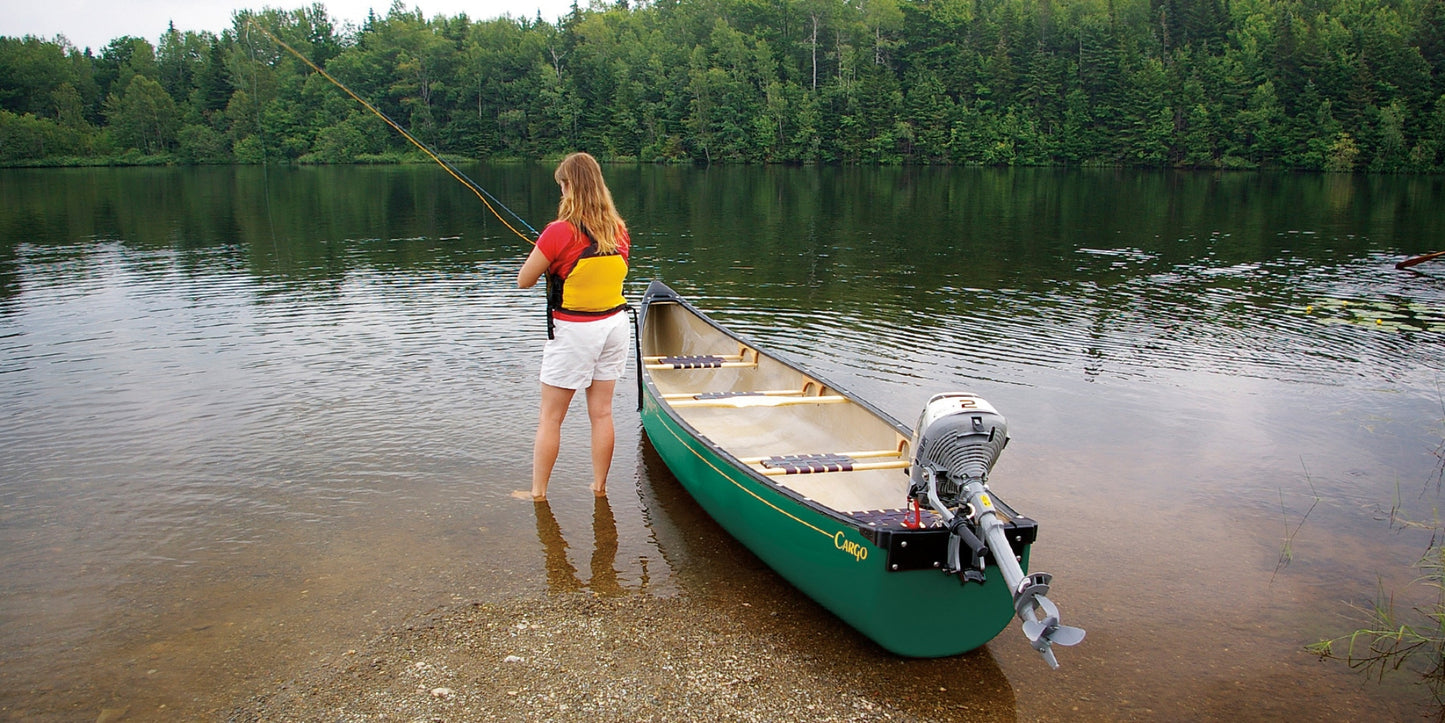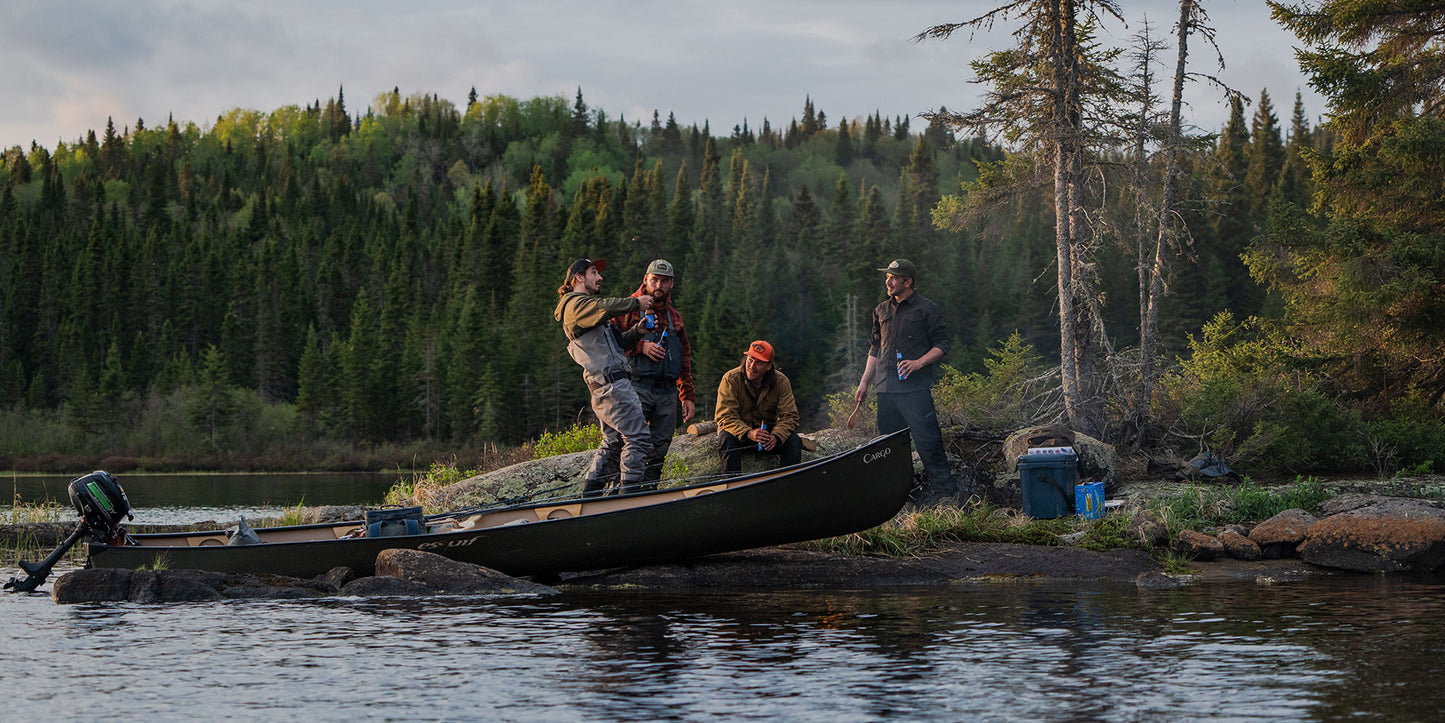 Don't miss the wave! Fill out our contact form now and secure your dream Esquif canoe today – unforgettable adventures await!